Web Hosting
Looking to host a website? Want a company that comes with a reputation and renowned customer support? Look no further than SEOWebsiteDesign.com, where we offer hosting plans through MadFire. From shared hosting to VPS solutions, dollar-for-dollar, MadFire hosting beats out the competition, without sacrificing quality for quantity.
If you want a reliable hosting service that doesn't break the bank, host with MadFire – host with SEOWebsiteDesign.com. SEOWebsiteDesign.com's servers are always available for any web hosting service needed to enhance your website.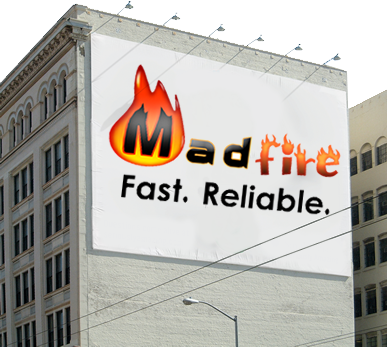 Web Hosting Services:
24/7 Support
Premium customer support through easy-to-use systems accessible anytime of the day.
Affordable Hosting Plans
We keep the cost low so that your satisfaction stays high.
State-of-the-art Data Centers
Six owned and managed data centers contain more than 40,000 dedicated servers.
Robust Networks
Supercharge your website with the industry's fastest load times and network speeds.
Email Accounts
Stay connected with contacts using a secure, personalized POP3 email account.
File Management
Password-protected directories and MySQL databases keep your files organized and secure.
Whether you choose a dedicated server or VPS solutions, hosting a website with SEOWebsiteDesign.com and MadFire does two things: 1) it ensures your website maintains an impeccable up-time connection between you and the world, and 2) if anything goes wrong with your website, our professional programmers and web engineers can quickly fix the problem. As an all-in-one web services company, we ensure every part of your website works in accordance with your needs and requirements.