Social Media Marketing
Creating and connecting with an audience through social medial marketing remains a constant problem for many companies. They create blogs or Twitter accounts or Facebook pages, but have no idea how to drive traffic through these social media sources, never mind converting this traffic into sales or leads. At SEOWebsiteDesign.com, we use time-tested social media campaign management techniques to produce results for any client, no matter the industry.
SEOWebsiteDesign.com's marketing team is always available for any social media marketing project needed to enhance your website.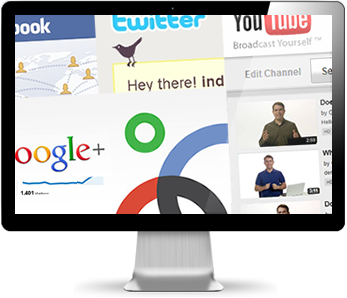 Social Media Marketing Services:
Blog Development / Design
We design and optimize blog platforms to entice and engage audiences.
Accounts Management
Facebook, Twitter, Youtube – we make it easy to manage them.
Website Integration
Create quality traffic gateways linking social media accounts to your website.
Sharp Content
Use value-driven copywriting to establish authority and create a dedicated following.
Sponsored Interactions
Third-party social media accounts and blog posts extend your audience reach.
Planned Posting
Stay connected with audiences using our scheduled posts, updates, and announcements.
Forming a relationship with potential customers starts with an in-depth strategy built specifically for your website. Using our social media expertise, we evaluate your website's branding, imagery, and voice, and then create an entire marketing plan that utilizes the current popular platforms. When used effectively, social media marketing converts websites into authority powerhouses, the place where people turn to for the latest information, product, or review. That's how you create a following, and that's what we can do for you.