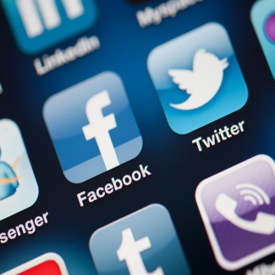 With Facebook recently announcing their new Graph Search function, social media continues growing into an astronomical advertising titan. Getting messages injected into an audience now only takes a click of a button. But the button you click determines which audience hears your message. After all, Facebook attracts a separate audience than Twitter or Instagram.
Rather than leave you wondering which platform works best for your social media marketing needs, we compiled a list of statistics from last year's social media activity. Glance through the facts, look for key information relevant to your advertising strategy, and then make an educated decision.
Facebook
Twitter
Instagram
Pinterest
Google+
As you can see, the importance of social media in today's business climate cannot be emphasized enough. Plus, it's easy to get started. Simply log into any social media platform, create an account, and join the online conversation.
If you have any questions, or need our help starting a social media marketing campaign, feel free to contact us.