With so much focus on the visual elements of web sites, development can get pushed aside. But we believe site construction requires equal parts web design and development, and there are plenty of upcoming web development trends for 2013. Whether you're a developer looking for new ideas, or a website owner wanting to ride the current waves, these are the web development trends that are going to be huge for the upcoming year.
Responsive Sites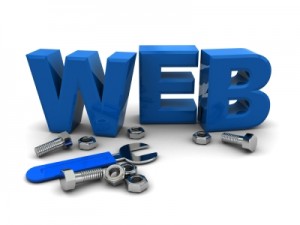 People now use a multitude of devices to interact with websites. They may wake up and use a tablet to check their email, and then use a cell phone while brushing their teeth, and head to work to use a desktop or laptop or any other such device. The point being, people now use lots of devices to interact with the Internet, and developers have to create responsive sites that adjust accordingly to which device is viewing a site. Rather than create unique sites for each device, web development now follows the idea of creating one site that adjusts to each device's screen resolution.
Parallax Scrolling
Look: I'm not going to explain why HTML5 is amazing. If you develop sites, you already know why. But I am going to encourage whoever is reading this to stop using IE. Just stop. It's holding back the Internet's progression, and IE seriously needs to step up its game. So just stop using it.
Anyway, one of the wonders of HTML5 is parallax scrolling, which uses 2D objects on different layers scrolling at different speeds. This creates a visual trick that gives the impression of 3-dimensional space. Previously, one had to use the Flash, the bane of SEO, to create this kind of effect. Now, with HTML5, you can create parallax scrolling and still have the site rank well in the SERPs. Developers everywhere are excited.
WordPress Development
Well, you can't talk modern websites without at least giving a nod to WordPress web development, as it continues being the go-to third-party framework for building sites. And many web developers believe that this current trend shows no signs of stopping. In fact, some believe WordPress will continue to be the framework of choice for many 2013 websites, because it's so easy to use, so well documented, and so deliciously free. With all of those perks, why go with any other platform?
Mobile Applications
With more and more individuals ditching bulky desktops for easy-to-use mobile phones, you better believe that mobile applications are seeing a huge increase in popularity. Scroll through either Google or Apple's mobile application store and you'll see countless new apps popping up each day, and the mobile app market currently shows no sign of slowing. People want applications that make it easier to access websites or access a specific site's products, and it's important to take advantage of this phenomena.