Overview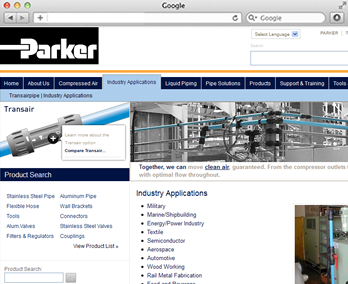 With over 150 years of experience, Transair needed a web site worthy of its successful history, and it turned to SEOWebsiteDesign.com for help. We met with many of the company's representatives, discussing their message, established brand, and company image, ending with a concept close to the final project. All it took was our professional assistance to bring their website to life.
Design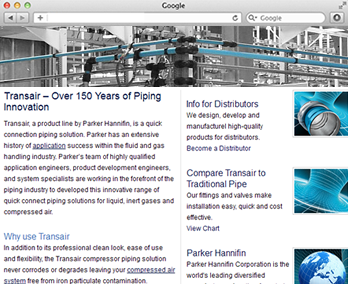 Favoring content over eye-catching images, Transair wanted their website to complement their sleek, professional brand. For this reason, we focused the design on conveyance of details, creating a layout that maximized content organization so as to increase a reader's accessibility to information.
Development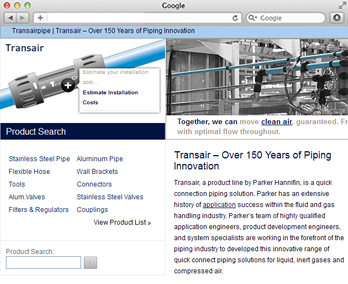 Custom coding went into creating a unique framework specifically for the company's online requirements. The site features HTML5, CS3, and cross-browser compatibility, along with jQuery scripts for AJAX and other elements. A blog/news area in the left sidebar dynamically pulls the latest articles from elsewhere in the site.
SEO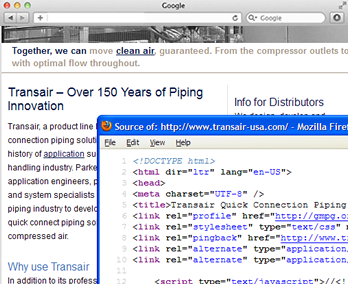 The company requested a basic SEO strategy to get them started in the online marketing world, so we took them through the usual SEO process: research keywords, analyze traffic, examine competitors, inject keywords into content, and then optimize both front- and backend semantics. This gave the company a solid foundation for further pursuing online marketing in the future.
Programming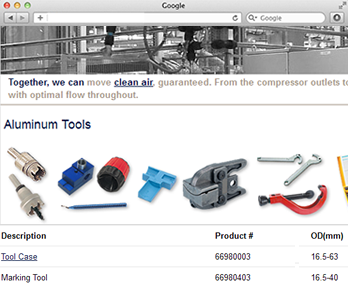 Using 100% custom programming (no existing software base), we created an extensive backend system for Transair, in which they can monitor their clients, see orders, and track all of the information necessary to ensure their business continues to grow. We also integrated numerous jQuery and Flash additions throughout the site – little things that help with ensuring customers receive the best experience possible.
What We Did:
Design – Worked within the company's established brand to craft an artistic image representing their business values and practices.
Development – Built a custom framework for the site using the latest in web development techniques.
Search Engine Optimization – Created a basic SEO strategy that optimized the site's initial content, offering opportunities for future online growth.