Traffic Analysis
More people conduct business online today than ever before. Socializing, buying and selling, researching, finding relationships – the online world continues to grow, and being a big fish in this big pond requires understanding where traffic is flowing. With the help of SEOWebsiteDesign.com's search engine optimization specialists, you can monitor where and how people are finding your website, while optimizing the pages people are viewing.
SEOWebsiteDesign.com's search engine optimization team is always available for any traffic analysis project needed to enhance your website's performance.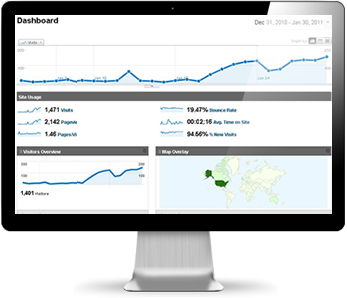 Traffic Analysis Services:
Keyword Research
We find the keywords that skyrocket sites to the first page.
Search Volume Analysis
Monitor the amount of people coming onto your website via keywords.
Competitor Analysis
Benefit from an inside look at the keywords competitors are targeting.
SERP Rankings
Our SEO specialists research each of your targeted keyword's search rankings.
Bounce Rates
Figure out where and why people are leaving your website pages.
Everyone wants to stand out from the crowd. People want to steal the national or regional optimization limelight and see waves of users flood onto their website. But with so many vying for limited first-page spots, competition gets fierce – and stressful. At SEOWebsiteDesign.com, our time-tested methods for analyzing the traffic entering your website will keep you ahead of current online marketing trends, so as to create unique opportunities for leveraging your website over any and all competitors.