SEO Copywriting
Writing for both search engines and human readers at the same time requires a special kind of literary finesse. The copy has to contain enough keywords to be worthwhile for search rankings, while holding enough readable value for a user. Too much of one and your website receives less-than-optimal results, either due to lack of reader interest or search engine rankings. At SEOWebsiteDesign.com, we utilize both copywriting and campaign management techniques to enhance a website's rankings and readership, creating a combination that helps you crawl up the search results.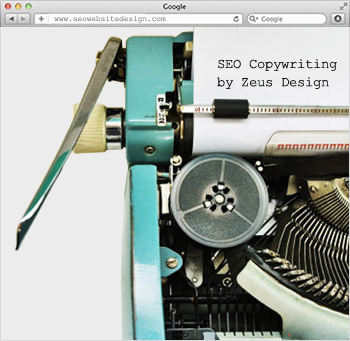 SEO Copywriting Services:
Keyword Density
Stay on target with copy containing the right amount of words.
Internal Links
Appropriate links keep your audience flowing, while also increasing SEO possibilities.
User Readability
Keywords are woven into the copy so as to appear hidden.
Valued Content
Our writers create copywriting that's worthy of sharing around the web.
Off-Site Articles
We increase incoming links by writing copy for third-party article publishers.
Blogging
Use scheduled blog posts to push keywords and connect with audiences.
Nothing is more annoying than reading a piece of copy clearly stuffed with keywords. It reeks of someone trying too hard to push themselves up the search engine optimization rankings, when all they're really doing is pushing away potential customers. If you want copy that cultivates a positive impression with customers while enhancing your ranking with the search engines, our professional writers are equipped with the creative know-how to utilize the latest search engine standards for your benefit.