Overview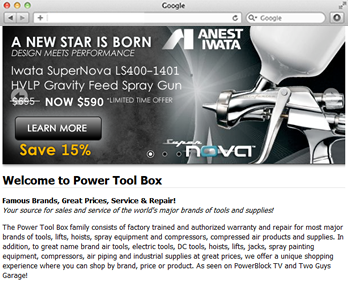 PowerToolBox.net contacted us to help reinvigorate their online presence. They wanted to see more traffic, more sales, and more ROI – quite simply, they needed help with their online image. In response, we built a new web design for their store, created a custom framework for their ecommerce system, and laid the groundwork for a comprehensive SEO campaign, if the company so felt it necessary to pursue. All in all, PowerToolBox.net felt the final outcome far exceeded their expectations.
Design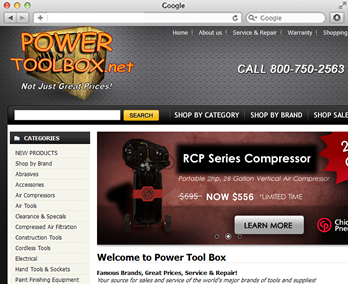 We created a visual representation of the company's message: bold, powerful, effective power tools sold at unbeatable prices. Plus, the minimalistic visual elements keep the focus on the items and not on the site itself. The company wanted people to come in, get a feel for the company, and then go right into the shopping experience, and that's exactly what we delivered.
Development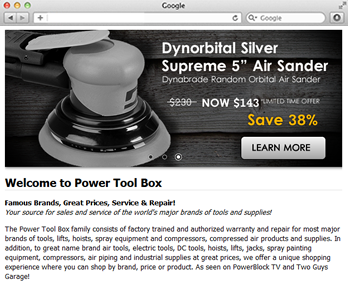 Total custom coding and template development went into the site's X-Cart ecommerce platform, which included page development, ecommerce configuration, and other such customizations. Constructing the product pages and product variants had to feature options for free shipping, bestsellers, ratings, limited specials, and product variants.
SEO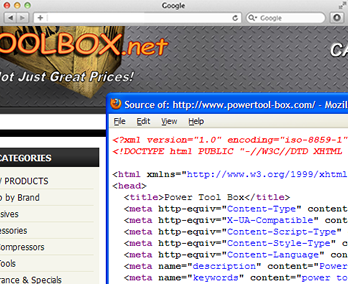 After branding the site to create a unique identity, we researched specific keywords intended to attract quality customers. The site's content has been tweaked to include the appropriate amount of keyword density, opening the site to future SEO opportunities.
Programming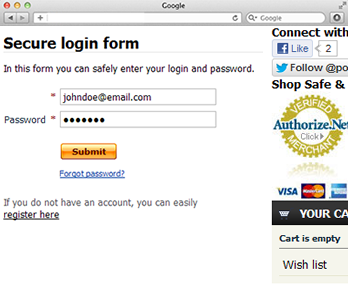 Much of the programming involved building a customized backend system for tracking orders. The system tracks all orders placed through the site and even prioritizes them based on various criteria. The system enhances the productivity and efficiency of the site, ensuring they meet their customer's orders on time.
What We Did:
Website Design – Revolutionized the company's image with an modern online visual that complements their established brand.
Development – Used custom coding techniques to create an ecommerce framework focused on efficiency and usability.
SEO – Researched keywords to attract targeted audiences, then integrated those keywords into the site without sacrificing the company's brand.