These days, businesses need a Facebook page in order to thrive. Countless customers now turn to Facebook as an everyday tool, either for socializing or discovering something new, and having a Facebook page allows a business to make their way into the latter purpose, primarily by giving people exclusive deals through a free Facebook coupon page.
However, countless companies misunderstand the process of creating a free Facebook coupon page. They either think it's too hard or too complicated, when it is in fact among the easiest additions to incorporate into a Facebook page. Plus, a free Facebook coupon page is the perfect way to convert customers.
Step-by-Step Instructions to Create a Facebook Coupon Page
Assuming you have a Facebook page already, the first step is to download the app Static HTML: iframe tabs. It's free and easy to install. All you have to do is push this big blue button: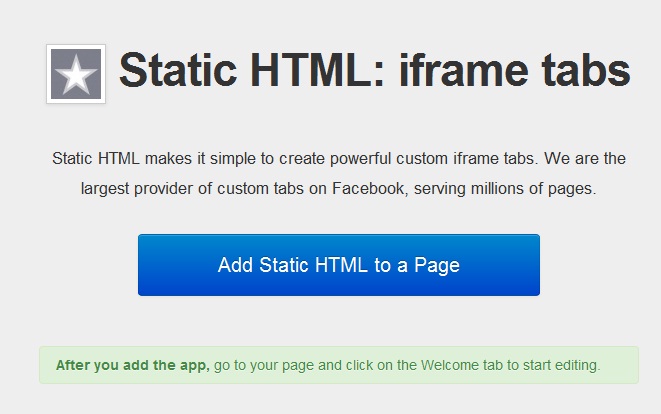 To access the app, click "Edit Page" in the top-right of your Facebook page's Admin Panel, and then click "Update Info." Next, click "Apps" in the left sidebar, as seen here: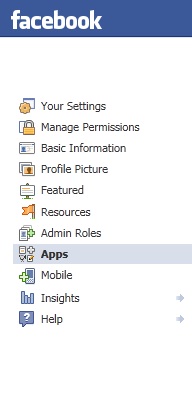 You'll see Static HTML: iframe tabs listed among your added apps. Click its middle option of "Edit Settings," which will pop up the following window: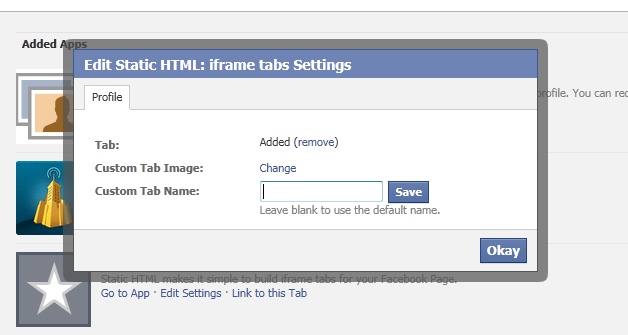 This window allows you to add the new tab to your Facebook page where customers can access a coupon code. In addition, it controls the name and the thumbnail image of that tab. Here's a visual example of the tab we created:

Now, let's set to actually creating the coupon page. Head back to your Admin Panel and click on the newly created tab. You'll see a page like this one:

The "Public content" section is what a user will see if they have yet to Like your page, while the "Fan content" section is what users will see after they have Liked the page. Simple enough. So let's create your "Public content" first, since it's already selected. Click the "Edit" button located to the right of "Public content," which will bring up this section: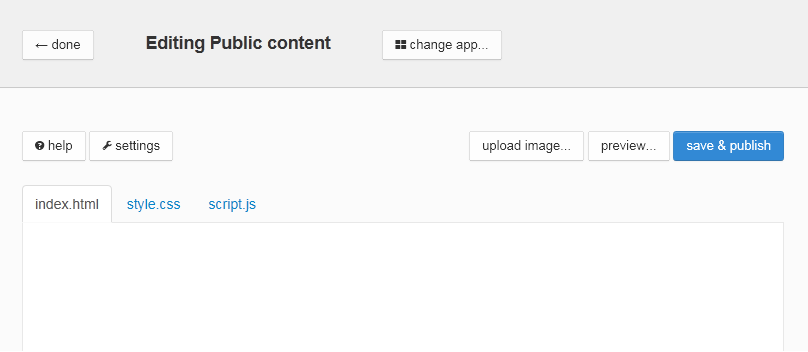 This is where you want to put an image that entices someone to Like your page. But take notice: clicking "upload image…" prompts a message saying that you have to upgrade your Facebook page by paying $12/month. Don't do that. Instead, upload the photo you want to use onto your website's server. Then, place the following code into the "index.html" tab:

Obviously, replace "yoursite.com" and "yourimage.png" with your website and image's actual names, and add any file names, if necessary. This will call the image into the app, allowing you to bypass the $12/month charge. When you've finished with the "Public content" section, do the same thing with your post-Like image for the "Fan content" section.
And voila! You have successfully created a free Facebook coupon page.