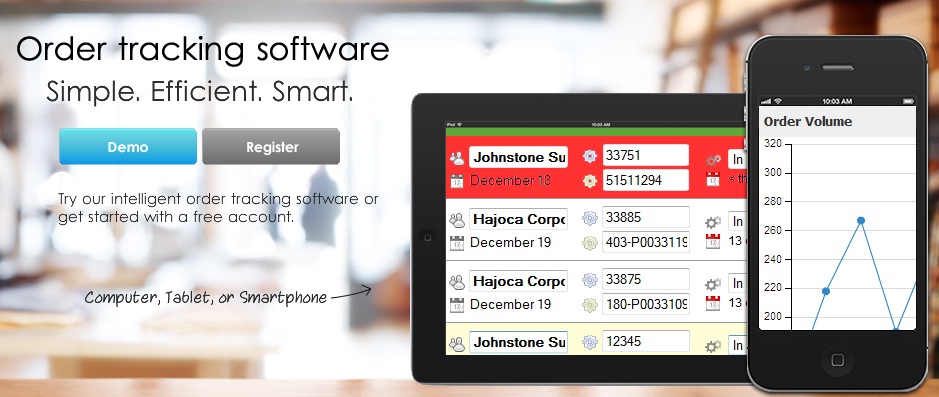 During our two decades within the web design and development industry, we've helped countless clients with all sorts of wide-ranging projects. Some of those projects are simple, like newsletter or business card designs, while others are comprehensive undertakings requiring weeks or even months to complete. Regardless of size, the completion of any such project results in the empowerment of the company receiving the project. However, there are some completed projects that more effective at empowering companies, such as our recently completed project, Orderbound, an order tracking software.
What is Orderbound?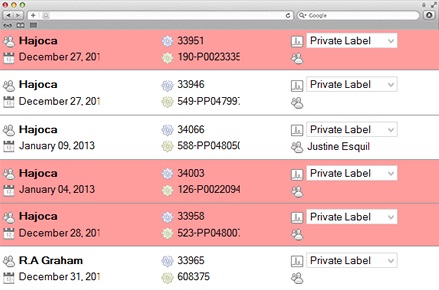 Short answer: It's an automated web-based work order tracking software now helping numerous companies across the country.
Long answer: It's the result of our efforts to use custom software as a solution for a problem affecting many of our clients: mismanaged work order tracking. Basically, some of our clients were having trouble transferring their online business into the offline world. They would receive orders and then misplace them, or have more employees than necessary because they could not properly manage all incoming and outgoing orders. Orderbound, quite simply, negated all of these problems.
With the help of Orderbound, companies reduced their overhead and employee costs by ensuring workflow productivity ran at maximum efficiency. In addition, the companies exceeded their previous turnaround times for all customer orders, meaning they increased their financial potential.
The point being, Orderbound, software designed by us, is now the go-to tool for companies looking to address specific problems within their corporate framework, and we're always looking for new companies to build custom software for, to help alleviate any issues holding back their potential.
How can custom software development increase workflow production?
Short Answer: Software automates workflow productivity while also reducing changes of human error.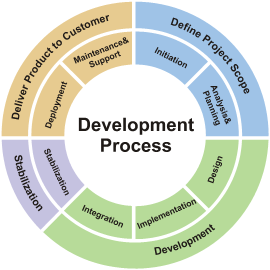 Long Answer: Custom software development targets an exact problem. It introduces an electronic element into the company to not only eliminate the problem but also enhance all other facets of the company. Manual labor, for example, can be enhanced by software that expedites and organizes incoming and outgoing information, because the software's workflow enhancements make it easier for employees to work.
In addition, targeted software eases the burden or mismanagement and disorganization placed upon employees, thus freeing them up to perform tasks elsewhere. Reducing time lost due to disorganization translates into increased time spent being productive, thus increasing the company's ability to produce financial opportunities.
Custom software removes the need for manual analysis, reduces the chances of human error, and increases the company's overall efficiency. Quite simply, custom software is necessary for today's competitive business environment.
How can you achieve success with custom software?
Short Answer: Contact us.
Long Answer: Think about your company and the areas in which problems arise. Maybe you still use paper to organize orders, or your employees have no system to manage time spent at lunch. Maybe you need a project management system, or a program for managing overtime changes in clientele accounts. Whatever the need, we can build a custom piece of software to fix the problem. Orderbound stands as an example of that fact.
Don't let errors and inconsistencies ruin your company. Contact us today to start work on a custom software development project specifically for you.