Overview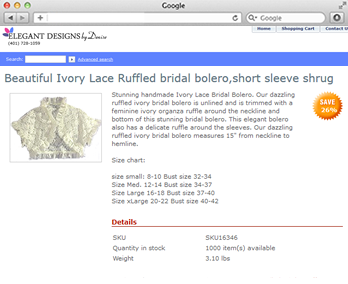 Wanting to intensify their sales numbers, Elegant Design hired us to revolutionize their designer apparel online retailer presence by redesigning their product layout designs. We also integrated a content management system which allows them to provide inventory updates to the website.
Design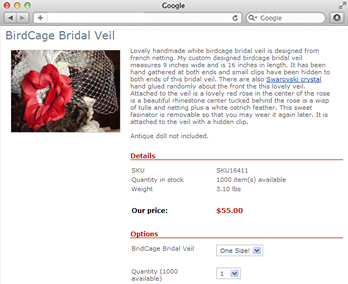 We created a custom logo and website design template for the company's shopping cart and product pages. Professional artists crafted unique assets specifically for attracting attention to the site. We also created the company's offline design and other marketing pieces, such as newsletters, brochures, banners, and business cards.
Development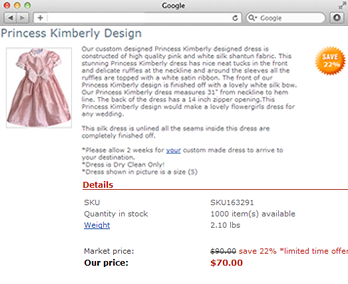 Custom coding went into the site's template development for the X-Cart ecommerce platform, which included page development and ecommerce configuration and customizations. Constructing the pages and other front-end ecommerce features include free shopping, shopping cart stability, limited specials, bestsellers, ratings, and product variants (e.g., multiple sizing options for one product listing).
SEO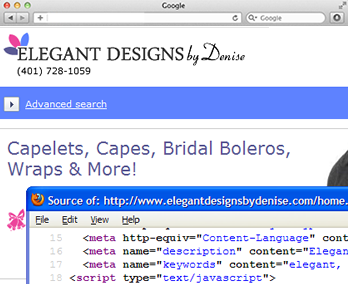 An SEO strategy for such a niche bridal website required branding and identity solutions that worked with the company's established image, along with site-wide optimization using targeted keywords related to the company's industry. The comprehensive SEO initiative allows for expanded opportunities in the future.
Programming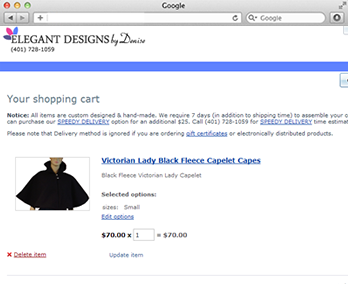 Backend programming went into building a system capable of production order tracking. The system tracks all orders, displaying them using a prioritized algorithm that examines when the order was placed, the shipping level, and any notes attached to the order. The system also tracks back-orders and shipping details.
What We Did:
Development – Utilized latest programming techniques to create specialized pages to provide useful information for both visitors and the company's owners.
Design – Created simplistic product layouts to increase a customer's ability to shop, search, and find specific products.
Content Management System – Updated the site's existing CMS to enhance their ability to maintain product inventory.