Overview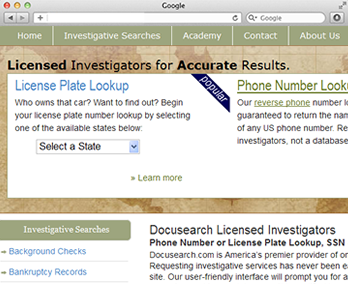 We brought DocuSearch into the 21st century by developing and designing a fresh brand identity and an online private investigation search services website. The integrated service payment system makes transactions between customer and company a breeze, and the system's automation significantly reduces DocuSearch's expenses. A managed SEO campaign keeps the site's rankings high in the search results.
Design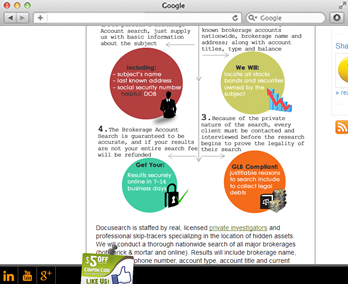 We created a custom corporate design for a WordPress theme, which includes banner designs and unique art assets dispersed through various pages. Professional video editing enhanced the company's online engagement with audiences. We also created the Docusearch's designs for marketing material, such as brochures, business cards, newsletters, and banners.
Development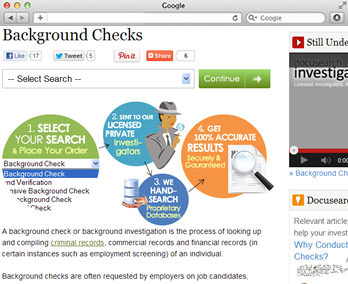 Construction required custom coding and template development for their automated online billing platform. We also had to create unique page layouts within the WordPress framework to meet Docusearch's requests. Much of the site is dynamically linked, updating sidebars to show the latest blog posts or news releases.
SEO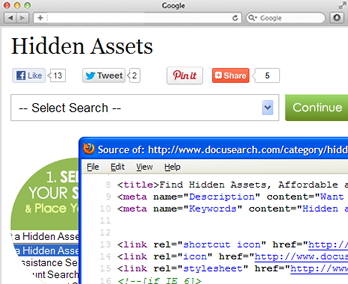 An extensive on-going SEO campaign continues to push Docusearch up the SERPs for such terms as "license plate search" and "background check." Every page is optimized for the empowerment of this campaign, and monthly traffic analysis and ranking reports keep Docusearch informed of the SEO progress.
Programming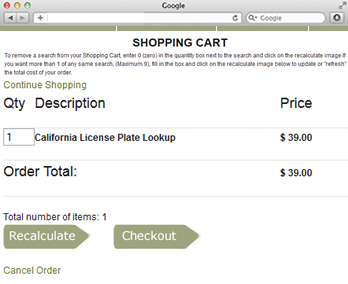 Site includes backend programming for investigative service order tracking, which tracks all orders placed, the user that placed it, and the service requested. The system allows for backend users to easily access the information and fulfill the orders. This keeps the focus on organization, ensuring Docusearch remains effective at operating an online business.
What We Did:
Copywriting – Professional writers used white hat techniques to craft informative SEO copywriting, and we routinely publish articles on third-party websites to increase backlinks.
Search Engine Optimization – We researched keywords and then created an aggressive campaign to improve the site's search rankings. The site now ranks within the top 10 for many of its targeted keywords.
Design – Digital artists worked hand-in-hand with DocuSearch to bring their digital vision to life.
Development – Custom programming solutions were integrated into the site to create the automated transaction system, and WordPress web development integration improved SEO opportunities.