Overview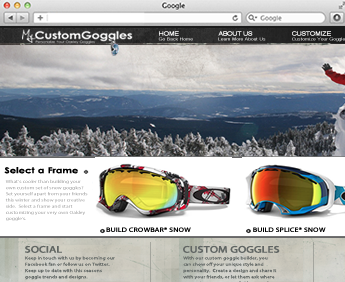 As ski fans ourselves, we happily helped Customizable Oakley Glasses build an offline presence through a new brand image. The process began with brainstorming marketing materials, such as brochures, newsletters, business cards, and so forth. All in all, our services left the company with a solid image, cor color schemes, and ideas for further expanding their brand identity in the future.
Branding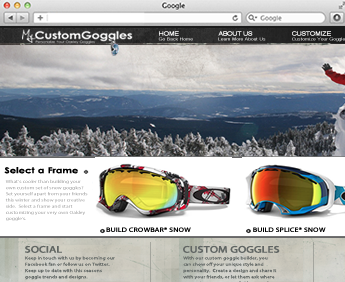 After an electric meeting in which many ideas were exchanged, we decided upon a specific brand image appropriate for Customizable Oakley Glass. The brand combined the established emotions that come from the Oakley brand and reinterpreted it for the company's purposes. After all the work, they happily accepted the final project as exactly what they needed to make a mark in their industry.
What We Did:
Branding – Conceptualized and crafted a brand image and message that acts as the company's focal point for advertising and marketing.
Offline Marketing – Created marketing materials specifically for the company's intended target audience.
Identity – Brainstormed with the company regarding their intended identity outcome and potential future growth opportunities.