Overview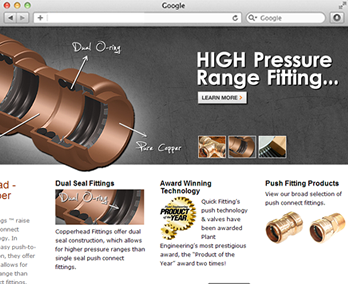 CopperHead came to Zeus looking for a site specialized in promoting their niche product. They wanted an online presence, the groundwork of an SEO campaign, and an updatable database for their products. After some discussions, we created an outline of the final project, CopperHead approved, and we set to creating.
Design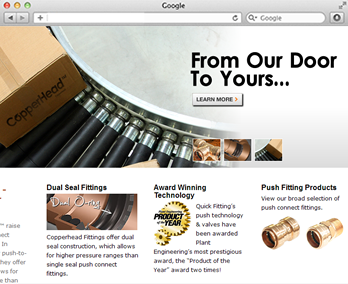 The custom website design required an extensive amount of unique art assets, including original photography of the products themselves. In addition, we created a unique banner using Flash integration. The ecommerce section also required a different design than what's seen on the homepage. Lastly, we created their marketing designs for brochures, newsletter, business cards, and so forth.
Development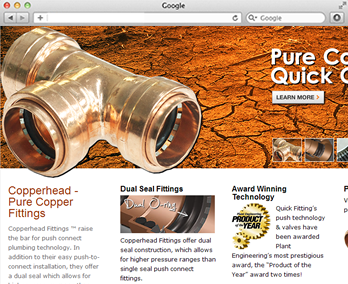 Programming the site required extensive coding techniques, most of which went into their ecommerce product categories. Each page contains unique programming to optimize the company's ability to configure and customize what the customer views.
SEO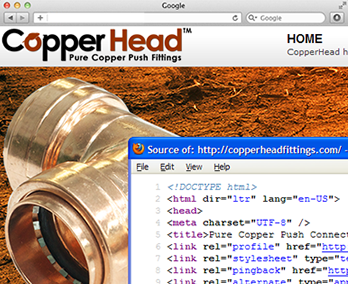 The company requested a basic SEO startup package, which included optimizing the entire site for specific targeted keywords and preparing them for future opportunities of search engine optimization. In addition, we extensively researched competitor keywords and current traffic trends, looking for signs of how the market is changing. All of this helped to attract quality users to the company's site.
Programming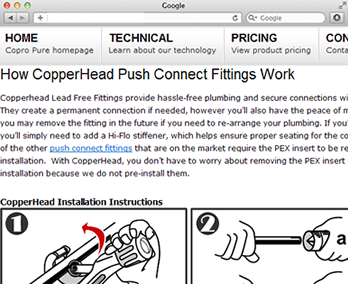 To ensure the company remained productive and efficient, we created an easy-to-use backend system that manages and tracks all of their products. Plus, the system allows a user to update the information, if the company were to create a new product. The system ensures that CopperHead meets or exceeds competitors.
What We Did:
Design – Created a website design that accentuates the company's sleep, professional brand identity.
Development – Created unique pages that make it easy to manage and organize the company's product catalogue.
Search Engine Optimization – Researched keywords for attracting quality customers, along with creating opportunities for future SEO growth.