Why should Search Engine Optimization be important to you?
Statistics demonstrate that over 80% of e-commerce transactions are initiated through search engines such as Yahoo, Google, Bing, Ask and others. Whether your site is targeted at online retail, business commerce or brochure-ware, your placement in search engines is crucial to your website's success. If your site isn't registered with the appropriate engines, your company will not appear when prospective buyers look for the products or services you offer.
How will web surfers find your site?
So, simply registering my web site will attract lots of hits? Absolutely not! Many companies wrongfully assume that by just building a website, they'll attract thousands of new visitors and glean new sales opportunities. The old adage, "if we build it, they will come". Most are disappointed, as they failed to properly design their website with search engine traffic in mind. The Internet is a highly competitive environment and you'll sometimes be competing with millions of other sites for the same search term. Without proper SEO, trying to find your site on the web would be like trying to find a distinctive pebble on the beach.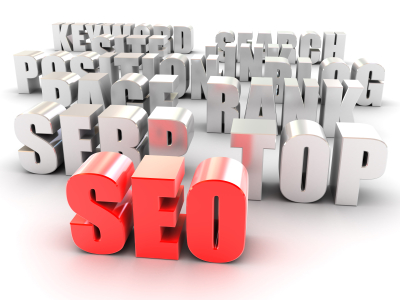 SEO Studies also indicate that…
52% of the time, buyers make their purchases from the top 10 listings from a Search Engine. Through strategic keyword placement, content optimization, clean site architecture & navigation structure, and relevant quality backlinks, SEOWebsiteDesign.com can elevate your targeted keywords in the Search Engine Result Pages (SERPs). SEO requires extensive industry research including competitiveness, keyword search volume & searched suggestions, and analyzing keyword effectiveness index (KEI).
Maintaining your search engine position
Many companies try to scare clients by saying you need to pay X amount of dollars each month to maintain your search engine positions or guarantee you X spot in their listings. This is simply not true. We have never optimized a website day one and seen it vanish on day three. We do however have clients that are on a monthly management plan only to pursue keyword elevation for other keywords they might not already be showing up for. SEO is limitless and there are typically thousands of keywords you can target in a given market. Our non-required monthly mangement includes elevating additional keywords, supporting existing keyword recognition (i.e. backlinks for a keyword showing 5th spot page one to 1st spot page one), and running reports to analyze keyword search placement and traffic which assists in building an SEO or PPC strategy.
Optimizing your website
Don't do SEO without first considering the website viewer and their possible conversion. Believe it or not, many designers and/or companies forget about the intent and message of the pages when writing their SEO content. What is the point of optimizing your pages if the intended audience sees no value in the page created? I would say it's like inviting friends over to a party and having no music, food or even conversation. They will often leave quickly and never darken your door step again.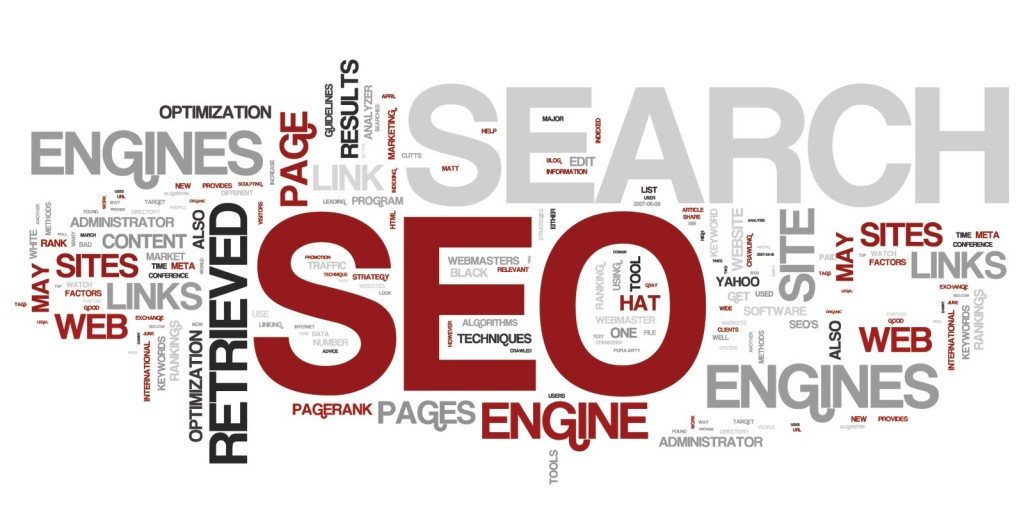 Design and Optimizing
The objective is to bring more interested people to your website, to purchase, sign-up, or otherwise convert into a sale, right? If you are doing so much SEO, that the search engines rank your site's pages high, but the title, description and content are just a list of keywords, you've killed your click through-rate and lost potential new business. If you've done so much SEO, that when the interested visitor comes to your site, they instantly recognize it as SEO spam, then they're just going to hit their back button and leave. Sure, your statistics increase, but your conversion to new customers fails to meet your expectations. In short, when Search Engine Optimizing your pages, it is imperative that you bear in mind who your audience will be and the message you intend to deliver. You'll be far better off to end up lower on the first page ranking for your keyword or search phrase, delivering a better message that creates a higher customer conversion.
Finally another key point, is a nice, well designed site, not keyword heavy, not search engine optimized by overusing the bold tag, or header tags, or anything like that. No spam! SEO does not mean adding un-necessary tags to your page, or writing more keyword heavy content. Essentially, it is writing good content, and the acquisition of more back links. Relevant content translates to proper keyword density for the search engines. Remember, the people who develop these search engines know how to get relevant results from non-SEO content.
For a commercial website the main objective is to sell the product or service. In order to achieve your objective your web site must be an effective advertising tool for your service or product. To that end you need to rank as high as possible in the search results.
Will your website deliver the results you want?
Do you have a website that has fallen into the trap of the "Top 10 Website Mistakes" category or a fashionable design with little organic traffic? SEOWebsiteDesign.com can help you develop an e-commerce strategy that delivers the results you want from your e-business position. Whether you're just beginning, enhancing your existing website or ready to launch E-business or E-commerce strategies, we have the right solutions for you.
Experience the difference…that professional design, functionality and proper website optimization will make! What good is a great website if no one can find it? Because the majority of website designs are not search engine friendly, they get short-changed by the search engines. Low search engine rankings translate into fewer visitors to your website… which leads to fewer sales. At SEOWebsiteDesign.com, we work with our clients to assist them in getting the most out of their website positions. After all, there is no point in having a website if it is not generating sales or the desired intent of the company.
At SEOWebsiteDesign.com, we can build your website from scratch in a fully optimized format, or we can modify an existing site to meet the current standards of optimization. Our professional search engine optimization packages include: Appropriate and attractive design elements, specialized keyword choices, strategic linking, structure optimization, meta-tag optimization, and content optimization through professional web content copy editing, copywriting.